Career & Scope of Chemical Engineering in Pakistan
Right now you can check out the scope of chemical engineering in Pakistan. One of the top jobs which can do if you have a degree in chemical engineering is to work as a production engineer. You can also have a job as senior process engineer. In this job, you will plan as well as troubleshoot and too execute the processes of your development projects. Then this field greatly and massively require instrumentation engineers. These engineers troubleshoot problems related to their manufacturing processes. The processing engineers have to do a specialization in particular processes like that of oxidation or in the polymerization process. You can specialize in the nanomaterials field or in the biological engineering field line. These chemical engineers mostly work in the labs. They spend most of their time at huge industrial plants or at refineries. These engineers have to work full time. They might have to work for additional hours so that they can meet their production targets.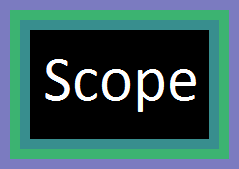 All About Career & Scope of Chemical Engineering in Pakistan
Requirements Put Down by Field of Chemical Engineering
It is important to hold these analytical skills in your personality. These analytical skills will help you to troubleshoot design. As these engineers will be using advanced mathematics concepts, that is why you should hold math skills. You should have understanding of calculus subject, design and analysis subject. It is expected that in the next 10 years, the employment rate for these chemical engineers will likely to grow. It also depend on the demand of these manufacturing industries products that whether the need of these chemical engineers will likely to increase or decrease!
Job Prospects for Chemical Engineers
These chemical engineering professionals can have the job as biomedical engineers. These biomedical engineers have to combine these engineering principles right with medical sciences so that softwares and equipments can be designed for the health care department. Then you can work as chemical technicians. These technicians makes use of special equipments so that chemical engineers can develop and produce different chemical products. You can work chemical scientists or as materials scientists. These scientists have to study different substances at the molecular levels and then analyze them. These materials scientists improve the quality of products.
These engineering professionals can work as nuclear engineers as well. These specific field engineers have to develop and research on the processes so that required benefits from the nuclear energy can be derived. This field open job options for you in the diversified form and you can work as safety specialist too. These safety technicians mainly collect data and then they analyze it according to their working procedures. These chemical engineering safety specialists have to inspect varied workplaces to make sure that these workplaces are adhere to safety and health standards or not! This field is a great one and dynamic field and it will most likely to grow and expand more and more in the next 10 years. We have more info regarding the scope of chemical engineering in Pakistan, so stay with us.