Sui Gas Load Shedding & Load Management Schedule 2022-23 For Winter Season in Pakistan
Well guys this post of cliniconline.pk is not about health related issue as in this informative and news based article we are going to share latest updates about sui gas load shedding schedule 2022-23 in Pakistan as per the media reports. This news comes as now Pakistan is facing an acute shortage of Sui gas this winter. Domestic consumers will get the natural gas for eight hours a day. The Pakistan's petroleum secretary has told the country's parliament that the nation's natural gas reserves are depleting at a rate of 10% per year and that they will be completely exhausted within coming ten years.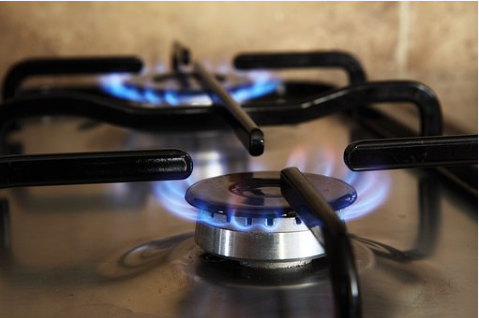 Sui Gas Load Management Schedule 2022-23
Natural gas or Methane is called Sui gas in Pakistan as it was first discovered in the Sui area of Pakistan in 1952. We have almost totally consumed this precious gas in vehicles (In form of CNG) and for cooking. In this winter of 2022 and 2023 sui gas will be just provided at the time of cooking food only 3 times a day. Natural gas will be available for preparation of breakfast, lunch and dinner only. Two times a day cooking gas will be given to domestic consumers just for 3 hours in morning and evening and at noon it will be provided just for 2 hours. It shows that gas will be available for only one third duration of a day i.e 8 hours and during the rest of 16 hours you will have to rely on any other energy source.
Gas Load Shedding Schedule 2022-23 Winter in Pakistan with Timing
Some news reports are more worse. You may read another news in Urdu below this blog post. According to this source daily sui gas availability hours will be only 6 hours. This news report says that you will get gas from 6.30 to 8.30 in the morning, then at lunch timing natural gas will be available from 12PM to 2PM and finally in the evening time cooking gas will be available from 7PM to 9PM only. This sui gas load management schedule 2022-23 will be enforced from 15-10-2022 to 15-03-2022.
Final Thoughts
The government has come under fire for its handling of the Sui gas and energy crisis, with many Pakistanis accusing it of not doing enough to find alternative sources of energy.
This is a serious issue that the government needs to address immediately for giving relief to general public and industry of the country. The people of Pakistan rely heavily on Sui gas for their everyday needs & if the reserve is depleted so quickly, it will have a massive impact on the economy and the way of life of millions of people.
The central govt of Pakistan needs to come up with an implementable plan to conserve country's Sui gas reserves & to make sure that the country does not face a gas crisis in the near future again. Last but not least Pakistan need to discover new reserves of natural gas and for this purpose government need to welcome foreign investment. Before leaving this page do read following news about gas load shedding schedule 2022-23.

Gas Load Shedding Schedule 2022-23 in Pakistan For Winter, Sui Gas Supply Timing