Scope of Medical Laboratory Technology Field in Pakistan, MLT Programs, Jobs, Core Subjects & Career Counseling 
Here we have updated the complete scope information and career aspect of this medical laboratory technology field line. We have this DMLS degree which is all linked to this field, by working and serving for this field, you will mainly be connected with the labs. You can do BS in medical laboratory technology MLT if you does not want to be the part of DMLS degree, this is an alternative fro you. But this DMLS degree is a preferred degree, after completing this degree, the title of Dr will be given to you. For females, it is one of the recommended programs and degrees which they should pursue. After being qualified with this degree, you can set up the lab even in your home, you just need a single room and expertise for this sake. This field and profession does not require any of the outdoor activities, you only have to work in the labs and that is why this is the best profession for females.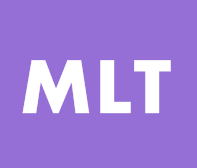 Scope of Medical Laboratory Technology (MLT), Degrees, Jobs & Career
Connection of Medical Laboratory Technology Field With The Rest of The Diagnostic Sciences Fields
Do you know that this subjected field line has a close connection with the rest of the diagnostic sciences field lines, it is true! This field and degree program has its connections and links with the clinical biochemistry field line, histopathology, bioinformatics, hematology, bacteriology, virology and biochemistry field line.
Then the field of medical imaging technology, molecular biology, microbiology, mycology, the field of immunology, pathology, serology, the field of cytology, all are closely connected with medical laboratory technology field.
Doctor of Medical Laboratory Sciences Program
This DMLS program, this is the 5 year program and you can enroll in this program after fully passing your FSc pre medical studies.
The University of Lahore as well as The Imperial college, they offer this DMLS program and you just have to score 50% marks in your inter so that admission in this program can be given.
BS Medical Laboratory Technology Program
This degree is of 4 years and this program which is about medical laboratory technology, it is mostly offered in the maximum number of Pakistan universities.
It was in 2008 year that this BS degree was started in Pakistan so that the traditional BSc degrees can have the replacement.
Subjects Part of Medical Laboratory Technology
You will study these subjects if you have decided to be the part of this field, the subject of anatomy, biochemistry, physiology, the subject and course of parasitology, serology, immunology, the course of research methods and medical statistics, you will study all of them. Then the subject of information technology, behavioral sciences, blood banking, there are other elective subjects too which are part of this field.
Job Options Opened in Medical Laboratory Technology Field
The public diagnostic labs, then we have all kinds of hospitals and clinics, these field line professionals can work over here. In the reference labs and para medical training institutes, in the biotechnology labs and pharmaceutical companies, you can work in these areas as well.
More updated info on this medical laboratory technology MLT field will be shared.