Top 30 Smart Tips & Tricks For Weight Gain & Body Building in a Month 
It has become easier now to have a weight gain, you can body build yourself easily. Here we have top 30 tips for you, these simple tips and ways will guide you that how can you increase your weight. You have to gain weight in a healthy way and you need to opt this body building process in a healthy way:
Best Body Building Tips & Weight Gain Tips
1. For weight gain and for the purpose of body building, you need to first start with the light amount of regular exercise sessions.
2. You need to eat the balanced diet.
3. You have to drink 8 glasses of water, this will give you a healthy weight gain.
4. You need to drink milk shakes, like you can have a mango shake or you can have a banana shake.
5. You can have dates after your lunch and dinner as sweet dish.
6. Your sleeping hours should be up to 8 hours, by taking a proper sleep, you will get a sufficient weight gain.
7. You can try out the yoga exercise for gaining weight.
9. You can offer 5 prayers, this praying session will make you healthy.
10. In your meals, you have to increase the amount of fats and proteins.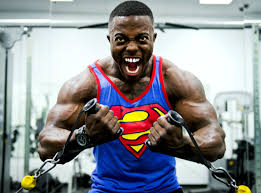 Top 30 Tips For Weight Gain & Body Building Both For Men and Women
11. To have an instant amount of weight gain, there should be more presence of carbohydrates.
12. Your breakfast has to be healthy and traditionally designed.
13. You should be adding honey in your diet plan instead of having sugar in-take.
14. You can have the in-take of cheese and dairy products.
15. Your food should be cooked in butter instead being cooked in the oil.
16. Eat as much yogurt as you can.
17. On the daily basis, you have to drink full cream milk.
18. Eat fruits and especially those fruits which are made for weight gain area like banana, mango etc.
19. You can consume the weight gain supplements too. We can provide you these weight gain and body building supplements made with natural minerals and herbal/homeopathic medicines.
20. You should not skip your dinner at all.
21. You have to take all of the three meals of yours in every single day.
22. You should eat something after two hours time gap like fruit chat, junk food like burger, cheese pizza, bakery items or dairy products.
23. Chocolates can give you weight gain!
24. If you will remain to sit for long hours then you will get weight gain, that means you should do a desk job.
25. You need to 500 more calories on a daily basis.
26. You can have red meat for the weight gain job, instead of having white meat.
27. You can drink fresh juices of seasonal fruits regularly.
28. Eat fruits on a higher note, this fruit consumption part will make you a healthy looking being, you will get a weight gain and at the same time, your skin will look fresh.
29. You can have the date shake for yourself.
30. Have dry fruits and nuts so that you can build up your weight gain job in quite a healthy way. Have any sort of dry fruits and keep on munching them.
We at cliniconline.pk can suggest you very effective homeopathic medicines for weight gain and body building. Contact us immediately.
Health Tips For Body Building & Workout in English & Urdu