Top 10 Health Tips For Rapid Weight Loss Naturally in Urdu & English Languages 
Obesity is a common problem from the historic and past times and every single person does not want to get fat or obese. So what can you do at your end? You should follow weight loss tips then! Here we have best and top ten tips for weight loss which you can follow. It is true that you cannot get an ideal weight within seconds, this process need time and 100% patience at your end. This process do not work like a magic. You have to work for at least three months and then appropriate results will be seen and shown on your body. If you will do regular exercise and at the same time eat junk and unhealthy food, then zero results will come. You have to follow every single point and rule when it comes to the target of weight loss.
Best Top Ten Tips For Weight Loss Without Any Side Effect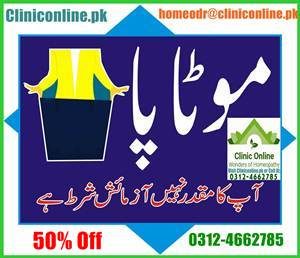 Drink Water
It is a proved study that drinking water really helps you a lot in reducing the fat present on your body. Those who drink less water, they are likely to eat something after every single hour. So better drink a lot of water and less consume the eatables. If you cannot drink excessive amount of water then you can have green tea as an alternative too.
Get a Proper Sleep
You should have a proper sleep on every day, there should not be disturbed routines in your sleeping hours. If your sleeping hours will be less, then hormones linked to your appetite level will remain active.
Do Regular Exercise
You should do regular exercise if you really want to have weight loss. You can have a walk up to 2 to 3 kilometers or your can go up and go down on stairs.
Do Not Drink Carbonated Drinks
You should not be drinking carbonated drinks, these drinks will only make you fat in an unhealthy way. Drink water and fresh juices, have fresh juices of vegetables as well.
Never Leave Your Breakfast
You should not ever skip your breakfast. By skipping your breakfast, that means you will eating a lot during your lunch time. So try to take your breakfast on every day so that your lunch meal menu may not get exceed.
Stay Happy
You have to stay happy and laugh a lot too. Those who remain sad and unhappy, they are likely to and there are many chances that they put on weight excessively.
Have Green Tea
You can have green tea as the best option for yourself to lose weight. This drink will give you fresh and rejuvenating skin too.
Do Not Take Tension
You should not be ever depressed or take tension. Stay happy and do not be bothered about the unlikely and tensed situations happening in your life.
No Junk Food
This junk food will make you unhealthy only, so do not add any of the junk foods in your diet plans. You can have a cheat meal once in a month but not on the regular basis.
Doing Yoga
Yoga exercises can help you greatly to get a weight loss. Do simple yoga poses like to get a flat stomach and straightening your pose.
Use Our Wait Loss Course
Use our weight loss course for quick result. Contact us for more details.
So are you ready to follow this weight loss plan! Now its time to read top ten tips for weight loss in Urdu language. Stay healthy and wealthy.
Top Ten Tips For Weight Loss in Urdu & English-How To Lose Weight Quickly?