Kidney Disease, Causes, Symptoms & Early Detection & Treatment
Your health condition will become quite serious if you get involved in a kidney disease. Here we have pen down the information for you on all about kidney diseases in Urdu and English languages. Note down that kidney failure is also called with the name of end stage renal disease and this is the last one stage when we talk about chronic kidney disease. Kidney failure means that your kidney has stopped working and you are in immediate need of kidney transplant or dialysis. Then we have another kidney disease which is kidney stones, they are the hard deposits which are made of minerals and also salts and they get deposited inside your kidneys.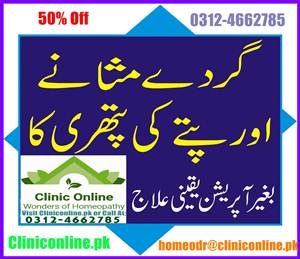 Causes of Kidney Disease
One of the important causes of kidney failure occur because of the various serious health problems you face! These health problems usually and mainly damage your kidneys. This kidney failure is the last and extreme stage of these chronic kidney diseases. This kidney failure is termed as with the name of ESRD as well.
People fall into the stage of kidney diseases because of the issue of diabetes too. Then we have high blood pressure aspect which is also one of the most common causes of getting ESRD. If you have autoimmune diseases or you have been the prey of genetic diseases or any of kind of nephrotic syndrome or into urinary tract problems, then you will be attacked by kidney diseases. If you are into illegal drug usage, if you are a drug abuse person, if there are calcium stones present in your kidney, then you will surely be attacked by these diseases.
Symptoms of Kidney Disease
If the person is into chronic kidney disease, then he will face itching, muscle cramps. You will feel nausea, vomiting, you will not be feeling hungry. Then there will be swelling in your feet and also in your ankles. You will urine a lot or on the other hand, you will fail to produce enough urine. You will face trouble in terms of catching your breath and then person will have trouble in sleeping. The individual is going to face a lot of abdominal pain and back pain. Moreover, you will get diarrhea and fever. Your nose will bleed and you will get rashes at the same time.
Treatment of Kidney Disease
For kidney failure. you need to go for dialysis as soon as possible. You can have a kidney transplant. If you are on dialysis, then you have to work a lot on your diet, eat and drink healthy. Stay away from drugs, alcohol, smoking. If you are on the hemodialysis or you are on the peritoneal dialysis, then your diet will depend on them. Homeopathy is very beneficial for treatment of all kidney diseases  for consultation you may contact cliniconline.pk.
Stay tuned and we will convey you more information on these different kidney diseases. Keep connected with us and more natural and easy ways of treating kidney disease will be shared with the readers.
All About Kidney Disease & Its Treatment in Urdu & English Languages