What is Azoospermia? Signs, Reasons, Prevention, Recommended Food & Homeopathic Medicines
What is Azoospermia?
When it comes to fertility issues, one of the most common problems faced by men is Azoospermia. In simple words, Azoospermia is a condition where the sperm count is very low in the body. When a man gets this problem, then he will have a difficult time getting pregnant and the chances of getting a child is very less. Remember that normal sperm count: in adults is 20 million / milli liter to 120 million / milli liter.
Azoospermia Explained-Causes
Azoospermia is a medical condition in which there is a complete absence of sperm in the ejaculate of a male. It is a form of male infertility. This can result in the inability to father a child. This condition may be caused by a variety of factors, including genetic abnormalities, environmental factors, infection, trauma, or tumor. The most common cause of azoospermia is a condition called varicocele, which is an enlargement of the veins in the testicles. Treatment for azoospermia caused by varicocele typically involves surgery to repair the veins. Treatment of azoospermia typically involves assisted reproductive technologies such as in-vitro fertilization. In some cases, surgery may be required to correct the underlying cause of the condition. Homeopathic remedies may also be used to treat azoospermia. Some of the factors that cause Azoospermia are: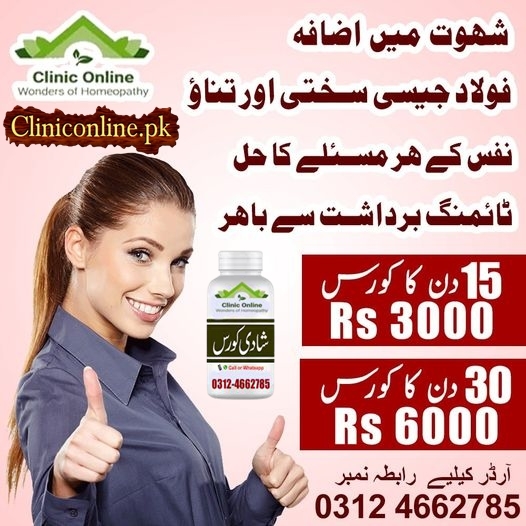 Azoospermia Symptoms, Causes, Precautions, Diagnosis, Tips, Diet Plan & Treatment in Homeopathy
1-Unexplained
2-Unexplained Male Infertility
3-Genetic
4-Viral
5-Drugs
6-Testicular Disorders
7-Cancer
Symptoms of Azoospermia
The Azoospermia is an important issue as it can prevent the chances of conceiving a child. It is a major concern and it can be a serious problem that can lead to depression and loss of self-esteem. Some of the signs and symptoms of Azoospermia include:
1-Lack of sexual desire
2-Pain while having sex
3-Low or no sperm count
4-Aching of testicles
5-Tiredness during sex
6-Pain during ejaculation
7-Unexplained weight loss
8-Lack of muscle strength
9-Inability to have child
10-Anxiety & depression
11-Watery discharge from penis
12-Enlarged & twisted viens
13-Small and sensation less Testicles
Facts About Azoospermia
Azoospermia affects about 1% of all men. Azoospermia is the medical condition of a man whose semen contains no sperm. Treatment for azoospermia depends on the underlying cause. If a blockage is the cause, surgery may be an option. If there is a problem with sperm production, hormone therapy or assisted reproductive technology (ART) may be recommended such as in-vitro fertilization (IVF).
Men Health Tips For Successful Sex Life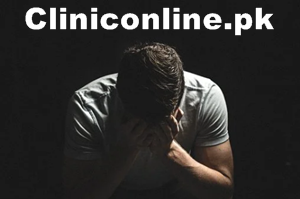 Diagnosis of Azoospermia
Azoospermia can be a difficult diagnosis for a man to receive. If you have been diagnosed with azoospermia, it is important to seek counseling to help you deal with the diagnosis and to make decisions about your treatment options. Tran rectal ultrasound, semen test and physical examination are recommended for diagnosis of azoospermia.
Homeopathic Treatment of Erectile Dysfunction in Pakistan
Obstructive Azoospermia
In some cases, azoospermia is caused by an obstruction in the reproductive tract. This can be due to a variety of reasons, including infection, surgery, or congenital abnormalities. Treatment for obstructive azoospermia typically involves surgery to remove the obstruction.
Non-obstructive Azoospermia
Non-obstructive azoospermia is a type of azoospermia that is not caused by an obstruction. Non-obstructive azoospermia is caused by a problem with sperm production, and can be due to genetic factors, hormones, or other health conditions. Treatment for non-obstructive azoospermia is not easy at all just like diabetes, but still homeopathy can do wonders in this situation too.
Premature Ejaculation Treatment in Pakistan-Complete Guide, Tips
Diet For Patients of Azoospermia
Add whole-grain bread, seasonal fruits, cereal, fresh fruit juices, rice, desi ghee, pasta, milk, curd, dry dates, cheese, beef, desi chicken, meat, fish, water chestnut, beans, black pepper,  eggs, seasonal fruits and nuts in your diet plan.
Homeopathic Treatment of Azoospermia
There are a variety of treatments available for azoospermia, including homeopathy. Homeopathic treatment for azoospermia is based on the principle of "like cures like." This means that a substance that can cause the symptoms of a disease can also be used to treat those same symptoms. Homeopathic remedies for azoospermia are available in a variety of forms, including pills, powders, and liquids.
Angus Castus
Angus castus is a homeopathic medicine that is used to treat the Azoospermia. It is known to improve the quality of semen and helps to increase the sperm count. It also works to improve the quality of the sperm and helps to increase the libido.
Selenium
Selenium is also one of the most famous homeopathic medicines that is used to treat the Azoospermia. It is known to be a purgative that works to cleanse the body and improve the libido.
Damiana
Damiana is also one of the best medicines that are used to treat the Azoospermia. It is known to be a calmative that helps to relax the body and is beneficial in improving the sexual pleasure and sexual endurance.
Lycopodium
Lycopodium is one of the best homeopathic medicines that are used to treat the Azoospermia. It is known to increase sperms count specially in elderly persons. Feel free to contact our support team of cliniconline.pk for advice about the best medicines as per your individual condition and symptoms. Visit our portal and its facebook page daily.