Homeopathic Medicines For Erectile Dysfunction or Impotency in Pakistan-Consult Our Team
Erectile Dysfunction has become an common issue now a days. Its major causes are diabetes, obesity, multiple sclerosis, high cholesterol level, hardening of arteries, Parkinson's disease, and hypertension. Allopathic medicine for treatment of erectile dysfunction are very costly and they have lot of side effects too. You may not rely on them for permanent solution of this problem. Homeopathy offers 100% guaranteed treatment of erectile dysfunction, but you need to consult an experienced and qualified homeopathic doctor for this purpose. Here at cliniconline.pk we can suggest you 100% result oriented homeopathic medicines for the treatment of erectile dysfunction. We can suggest you both long term and short term solutions for the treatment of impotency.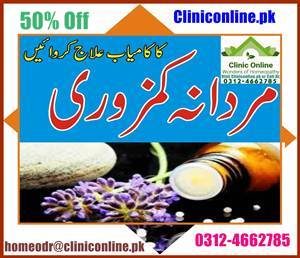 Homeopathic Treatment of Erectile Dysfunction in Pakistan
We will suggest you diet plan for improving your sexual health too. Both married and unmarried males can contact us for treatment of their sexual problems. We ensure secrecy and guaranteed treatment of sexual dysfunction. You will be able to become father of kid within months. Special homeopathic remedies are prescribed to patients of diabetes and high blood pressure too so that they may also lead a normal family life.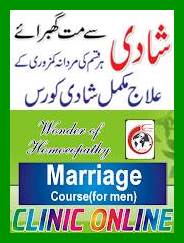 One meeting is necessary otherwise you may send us your key symptoms through email too. Medicines for one month will be sent to you on your given address within a weak. Remember that majority of homeopathic medicines have no side effects. We will suggest you homeopathic medicines for treatment of erectile dysfunction as per your individual symptoms, so remember that without your detailed symptoms we can not prescribe any homeopathic medicine for you. After taking our medicines for treatment of erectile dysfunction, you will get positive results with no time, but for permanent treatment you will have to complete the full course.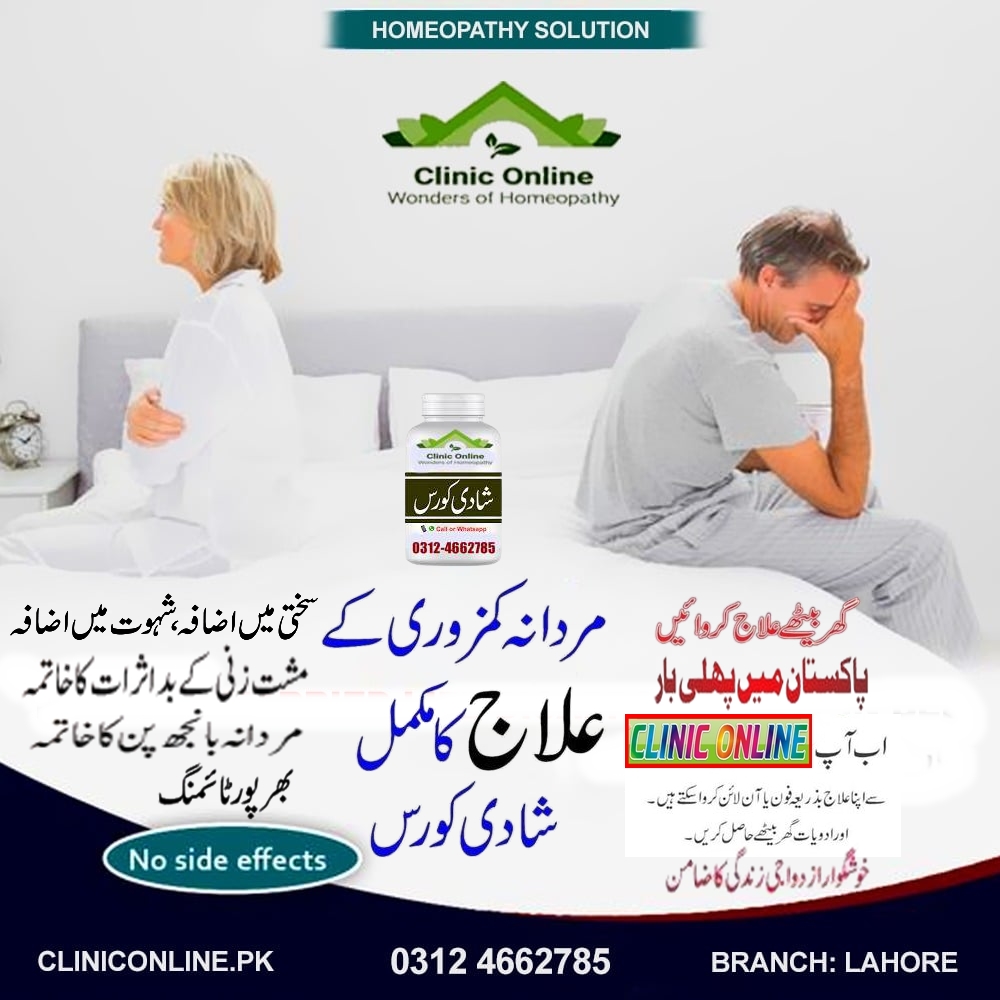 Caladium, Sabal Serrulata, Lycopodium, Ginseng, Agnus Castus, Nuphar Luteum, Selenium, Salix Nigra, Argentum Nitricum, Causticum, Tribulus Terrestris, Damiana, Staphysagria are some key homeopathic medicines for treatment of erectile dysfunction, but only an experienced doctor can prescribe the exact medicine for yourself in the light of your individual symptoms. Penis enlargement oil is also available. If you want to increase your sexual power and want to have bigger and long lasting erections then do consult us now on given number or email. Stay connected with cliniconline.pk for reading more informative articles on different diseases.
Mardana Kamzori Ka Ilaj in Urdu-Top 20 Tips