Best Health & Mental Health Tips For New Mothers
Introduction: When it comes to being a perfect new mom, there is no such thing as a bad day. But that does not mean you have to be stress-free all the time. In fact, some mental health tips for new mothers can help keep you feeling positive & relaxed in the most important era of your whole life. Here on this page of cliniconline.pk we have given 5 quick & easy ways to stay in good spirits during your first few weeks post-birth:
What is a New Mom's Special Needs?
A New Mom's special needs may include impairments that make it difficult for them to breastfeed,bathe, dress themselves, or feed themselves. In some cases, the New Mom may also have specific medical issues that require special care or attention. Some mental health tips for new moms include: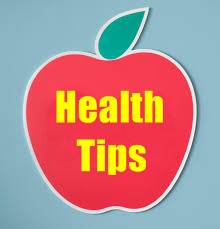 Best Health Tips For New Moms
1. Assess and understand your needs before beginning any parenting journey. Talk with your doctor, psychologist or other healthcare provider about what you need in order to feel comfortable breastfeeding, bathing or dressing yourself or feeding yourself for getting best piece of advice.
2. You should try to get support from friends & family during this time of transition. This can be a lonely experience but it is vital to have someone there to provide emotional support & practical advice.
3. Seek out resources that will help you deal with your new momhood experiences e.g a support group, online resources, self help books, blogs and video tutorials for new mothers.
How to be a Better New Mom?
maternity leave, taking care of a sick child, being available to help out your partner when needed- any time you can make time for yourself is valuable. Make sure you have a plan in place for when you'll be back on the job and know what foods or activities will support your new-mommy lifestyle.
Be Positive
Positivity is the key of mental health, so always remain positive. Say thanks to Almighty God who has made you mom, the most sacred relation under the sky. Sometimes when life becomes too much to bear, it is crucial to hold on to the fact that brighter days are ahead. No moment or difficulty remain for ever and after each difficulty there is a reward for those who bear the difficulty while thanking God. Give yourself a moment to inhale deeply & repeat to yourself that there is always a silver lining & in times of adversity, there is always a cause worth defending.
Get Enough Sleep
You must get enough sleep daily, so avoid all unnecessary activities in theses days. When your baby sleeps, you should also try to copy him/her. Its a fact that not getting enough sleep can lead to various negative consequences e.g feeling exhausted during work at day & having difficulty concentrating at work or school the next day. In addition, not getting enough sleep can also increase your risk for anxiety & depression, both of which can impact your ability to function effectively as a new Mom.
Be Active
A good way to stay active throughout the day is by participating in some form of physical activity- from walking around your neighbourhood to going for a run or bike ride, anything that gets your blood flowing! But in these days never take hard exercises. Even simple morning walk is also enough. When it comes to new Moms, getting up & moving every morning can go a long way in helping improve our moods & productivity while we take care of our families.
Be Healthful
It's important that we are healthy so we can provide ample energy for our children and assist with their growth during this special time in their lives; being mindful of our diet also plays an important role in keeping us healthy overall. New mothers should aim to eat fresh fruits and vegetables at least two times per day, nutrients like fiber should be consumed regularly (eating nuts or seeds once per week could be beneficial), alcohol should not exceed one drink per day (if pregnant), and smoking should be discouraged altogether- all of which can help reduce our risk for developing chronic diseases later on in life (like obesity).
Tips for being a Better New Mom
If you're new to being a mom, it can be helpful to start with basics like getting enough sleep and eating healthy. You don't have to be perfect in order to be a better New Mom, but making small tweaks will help make your experience as a mom much easier.
Get Enough Help
To thrive as a new mother, seek guidance from someone who is also navigating early parenthood. Discuss your goals with loved ones and request input on caring for your infant while balancing work. Ensure you have essential items like diapers, wipes, and feeding supplies to optimize quality time with your child.
Optimize Your Time with Your Baby
Prioritize breaks during activities that are crucial for both you and your baby to ensure self-care. This allows you to regenerate away from home, preparing yourself for the next task at hand. As a parent, it's also important that you find ways to connect with your baby in other ways besides breastfeeding or talking on the phone – there are many opportunities for private time during these early years!
Connect With Others Who Are New Moms
To be a great new mom, it's imperative to broaden your horizons beyond just online and offline resources by participating in networking and support groups. This connects you with like-minded moms who can benefit from your knowledge, leading to improved mental wellbeing and financial stability. Remember to prioritize sleep, exercise, and self-care to give your infant the best possible care. Lastly, connecting with other moms online inspires you to learn what works best for them and ultimately to become a better new mom.
What is Leukorrhea? Symptoms, Causes, Prevention, Diagnosis, Tips & Homeopathic Treatment
Conclusion
Being a great new mom can be achieved through various means, such as obtaining adequate sleep, engaging in physical activities, and allocating some time for self-care. It's also essential to communicate with other new mothers and interact with them on the internet to gain insight and motivate oneself towards maternal excellence. If you like above given health tips then do read our following post also;
Menstrual Disorders Symptoms, Types, Precautions, Causes, Diagnosis, Homeopathic Treatment