What is The Career Scope of BS Renal Dialysis Technology in Pakistan?
In order to become a renal dialysis technologist, you need an undergraduate degree in renal dialysis technology or a related field. This degree will train future health care professionals who will work to advance renal failure patient care.
Want to learn how to set up a renal dialysis center? Do you want to be part of the biggest revolution in healthcare? Are you looking to set yourself up for a career that offers stability, growth, and independence? Then go for Bachelor of Science in Renal Dialysis Technology program, which prepares students for careers in one of the fastest growing and exciting healthcare fields.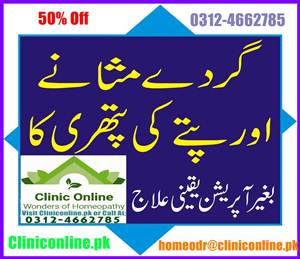 BS Renal Dialysis Technology Scope in Pakistan
With the right education and training, you can transform yourself into a Renal Dialysis Technologist or Renal Dialysis Technician. This program gives you the knowledge and training you need to succeed as a Renal Dialysis expert. After BS Renal Dialysis Technology you may serve the humanity and can earn handsome amount of money too.
What is Renal Dialysis
Renal dialysis is the treatment of choice for patients with kidney failure. It involves removal of wastes and excess water from the blood, thus replacing it with a fluid which is normally made by the kidneys. This is called "dialysis therapy" or "dialysis replacement therapy". The patient's blood is treated in a dialysis machine, a special apparatus that works like a miniature kidney. The machine can be used to clean and remove wastes from the blood.
Who is a Renal Dialysis Technologist?
A renal dialysis technologist is a healthcare professional who performs dialysis on patients with kidney disease. They work in a hospital setting and use a machine to clean and extract waste from the blood. They also monitor the patients' blood pressure and heart rate, and adjust the dialysis dosage as needed.
Responsibilities of Renal Dialysis Technologist
Renal dialysis technologists play an important role in ensuring that dialysis treatments are performed accurately and that patients receive the best possible care. They provide patients and their families with emotional support as they deal with the effects of kidney disease. Technologists ensure that dialysis is performed correctly and safely, using equipment that is designed and maintained properly. They also ensure that the dialysis facility is clean and aesthetically pleasing. They must know how to handle medical equipment and be aware of the signs of serious illness and injury.
Required Qualities in Renal Dialysis Technologist
The Renal Dialysis Technician plays a vital role in maintaining the health of patients who are undergoing renal dialysis. The person must be an excellent communicator who can relate to people. They should also be able to communicate effectively through verbal, written, and nonverbal methods. They need to be friendly, courteous, respectful, honest, and dedicated. They must be able to work well with others in a team environment and maintain positive attitudes while interacting with patients and coworkers. These are qualities that are required for Renal Dialysis Technologists to excel in the field.
Duration & Fee of BS Renal Dialysis
Duration BS renal dialysis program is just 4 years. There are total 8 semesters. Students can get admission in both public and private sector universities. Fees of public universities is low where as private universities charge up to 1 lac rupees per semester fee.
Eligibility Criteria For Admission in BS Renal Dialysis Degree Program
Just 60% marks are needed for admission in private sector universities. Merit is high in public sector universities depending on number of applicants. Some universities also take entry test and interview for granting admission.
Scope of BS Renal Dialysis Technology in Pakistan
BS renal dialysis technology is one of the top BS programs in the medical field. Large number of male students are now getting admission in this program due to its great demand and scope in local and international healthcare markets. Renal dialysis technologists are hired in grade 17 in government sector. While in private sector their salary starts from 60000 PKR per month. They work with many hospitals at a time. They can also open their private dialysis center.
Difference Between Renal Dialysis Technologists & Renal Dialysis Technicians
Renal dialysis technologists have 4 years BS degree while renal dialysis technician have 2 years paramedical diploma in renal dialysis. Eligibility for BS is FSc pre medical where as eligibility criteria for 2 years diploma in same field is SSC with science subjects.
BS Renal Dialysis Technology Vs MBBS
BS Renal Dialysis Technology is an alternative of MBBS for those students who fail in getting admission in medical colleges. Through this degree program they may join the healthcare force of their country. They may help the patients and get the 100% job satisfaction. Earning chances are also very high in this field.
Conclusion 
In conclusion, The job itself is quite interesting. However, it is not for everybody. One has to be passionate about it and willing to devote all his/her time to the project. The pay is quite good. The work hours are flexible. This job is definitely not a 9-5 kind of job.
All About Kidney Disease & Its Treatment in Urdu & English Languages