Career Counseling Guide on Scope of Eastern Medicine (BEMS & FTJ) in Pakistan-Urdu & English Tips  
It is true that Eastern Medicine (BEMS & FTJ) has the capacity to do lots of miracles in the world of medical sciences, but so far enough of the amount of research is not done and carried out in this Eastern Medicine (BEMS & FTJ) field line. A great amount of medicinal value is present in our local herbs, it was this Pakistani scientist who came up with the modern herbal medicine to control hypertension and high blood pressure. Later on, this great man continued to discover a large number of herbal medicines which are made from the herbal plants like we have Neem. It is the time that we need to discover those Eastern medicines as soon as possible. If you want to study this field then it is essential for you to clear your MCAT test. If you are really interested in Eastern medicine then you must read the research based books of Hakeem Sabir Multani.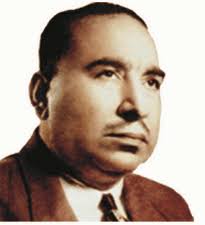 Eastern Medicine (BEMS & FTJ) Scope in Pakistan
In Pakistan, to expand the education and studies of Eastern medicines, FTJ diploma was introduced, it is a kind of non research based diploma and this diploma is basically taught in the traditional tibbia colleges. Note that these tibbia colleges do not have highly qualified and experienced faculty and they do not have advanced and scientific research equipment at the same time. Just few colleges have required facilities. DHMS diploma is equivalent to BSc degree while FTJ is still just a diploma. Then Hamdard university has introduced this BEMS program which is attached to the field of Eastern medicine, now these Qarshi and Hamdard laboratories are working on the joint basis to further explore and expand this field.
A large number of other Pakistani universities have also started this BEMS program and among them we have Qarshi University and this Islamia university Bahalwapur and Jinnah university for Women Karachi. So we can say that a lot of more exposure and a lot more effort is put into this field line which is Eastern Medicine from the educational industry of Pakistan.
BEMS Degree Offered in The Universities of Pakistan
Now most of the students have started considering this fact that this BEMS degree which is linked to the study of Eastern medicine, it is the best and great alternative if one does not want to do MMBS studies or BDS studies. The great part is that this BEMS program is recognized by HEC higher education commission of Pakistan and it is also recognized in UAE. In the herbal pharmaceutical industry, then in Tibbia college and in the homeopathic colleges, you can look for and have many job options.
We are sure that from the above mentioned details, you might have gathered and understand the complete information and data on this Eastern Medicine field. You can explore this field right now if you are interested in it, we will provide more details on this field to the readers so stay tuned and keep connected with us. If you are already studying this field then you can share your viewpoint with us too.
Eastern Medicine (BEMS & FTJ) Scope in Pakistan-Urdu & English Guide