100% Free Pre Marriage Counseling For Males in Pakistan By Cliniconline.pk-Ask a Homeo Doctor
Cliniconine.pk has launched pre-marital counselling for men in Pakistan. This service is free for all. Free advice will be given through email. Just send your symptoms and we shall send you a proper diet plan for improving your sexual health. This free service is not available on phone. No answer will be given for online questions which are asked through comment box  just for ensuring your privacy. No medicine will be prescribed through this service.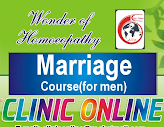 Free Pre-Marital Counselling For Men in Pakistan-Ask a Homeopathic Dr
We recommend you to contact our team at least 100 days before your marriage date. Within 3 months you may get ideal sexual health just by changing your eating habits. You will have to spend money just on buying some healthy food items. We also guide you psychologically. Its a fact that 90% sex patients just have fear of failure on first night. This fear destroy their nerves. We help you in coming out of this first night failure phobia. Super tips will also be shared.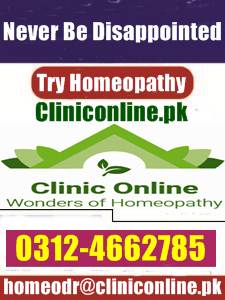 100% result oriented homeopathic medicines will be prescribed and sent to only those people who can afford them and who really need medicines. We charge we reasonable fee for prescribing very effective homeopathic medicines. Remember that free advice is given just before marriage.  Married patients will have to come with their reports after taking appointment. Send your symptoms at mahsanfkarim@gmail.com or homeodr@cliniconline.pk.  Answer of your queries will be mailed within a week maximum. We recommend to send us your latest "Sperm Count Test" report (Semen Analysis Report) too as it will help us a lot in the diagnosis of your sexual health problem. Majority of men health problems can be solved just by pre marital counseling and adopting our recommended diet plan. Now without wasting any more time write us on the given email addresses.