Prime Minister Loan Scheme 2023 (Bila Sood Qarza)
Do you want to launch a business and lacking funds for it. If yes, then we have a great news for you at our website cliniconline.pk. New phase of Prime Minister Youth Loan Scheme 2023 has been launched now. Details of this scheme has been uploaded on https://www.sbp.org.pk/smefd/circulars/2022/C12.htm and https://pmyp.gov.pk. Online form is also available at PMYP's web portal. These loans will be given through banks as per the directions of State Bank of Pakistan. The terms & conditions of this Shahbaz Sharif loan scheme 2023 are very easy and simple. No lot of documentation is required. Genuine loan seekers can easily get interest free loan of 5 lakh rupees and low interest loans of up to 75 lakh rupees. Lets start reading the in-depth information about PM loan scheme 2023;
Prime Minister Youth Loan Scheme 2023, Online Registration Form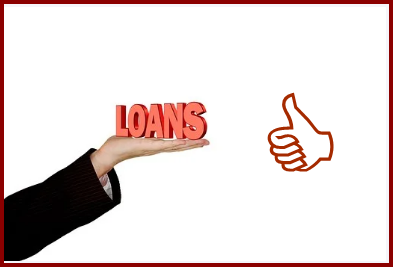 Who is Eligible For Prime Minister Youth Loan Scheme 2023?
There is set eligibility criteria for PMYP loan scheme 2023. An applicant should be resident citizens of Pakistan & should hold valid CNIC. Both male and females who are aged between 21 and 45 years with entrepreneurial potential are eligible to apply online. Individuals & even sole proprietors with the prescribed age limit are also eligible. If you belong to IT or eCommerce field then your minimum required age will be only 18 years. Under matric candidates are not eligible to apply. The age limit requirement is also applicable on partnerships & companies. In such cases, only one of the owners, partners or directors must be in the age bracket prescribed above.
Small & medium enterprises (startups & even existing businesses) owned by youth as per the above mentioned age bracket are also eligible in this easy loan scheme for youth. In case of agriculture, applicants must have their classification as per the State Bank of Pakistan's "Indicative Credit Limits & Eligible Items for Agriculture Financing 2020".
The Prime Minister youth loan scheme 2023 is an excellent opportunity for Pakistani youth to start their own businesses & become job creators instead of job seekers. Therefore, if you want to apply for the Prime Minister loan youth scheme 2023, make sure you fulfill the eligibility criteria mentioned above.
Types of Prime Minister Loan Scheme 2023
There are three types of loans available in this program. The three Tiers of the loan scheme are designed to provide financial assistance to businesses by covering a broad range of needs. They are meant to be a unique & valuable source of finance for small business owners, providing access to funds that are otherwise not available. Lets discuss the three tiers of loans one by one in detail;
Tier 1
The first type or T1 (Tier 1) is for small businessmen who can not even afford to pay markup on loan or want to get Islamic interest free loan. Under T1 the maximum amount of loan is 500000 rupees. This most basic loan tier has been designed for small businesses with limited financial resources. It is available to those who need assistance in setting up their business or those who are looking for additional financial support. The loan has very reasonable terms, including zero interest rate & terms of repayment.
Tier 2
The 2nd type of loans provide funds between 0.5 million to 1.5 million rupees. This medium type of loan is suitable for businesses that have a slightly higher financial capacity & requires comparatively larger funds on low interest rate. It provides access to capital for expansion & growth of the small or medium size business. The Type 2 loan has competitive interest rates & repayment terms, with the possibility of deferment or extension based on the needs of the business.
Tier 3
The 3rd type or T3 is the highest loan tier and covers loans that range between 1.5 million PKR to 7.5 million PKR. This loan tier is meant for businesses that require large amounts of capital for their growth and expension. Its terms are also very easy as compare to general bank loans.
The Tiers of Prime Minister Loan Scheme 2023 have been designed to provide entrepreneurs in Pakistan with access to capital, without the need to undergo overly cumbersome procedures. Through the three loan tiers, small businesses can access funds to start, grow, and expand their operations.
Whether you are looking to set up a new business, increase staff, invest in technology or invest in expansion, the Prime Minister loan Scheme 2023 can help you a lot. Sign up today & get the funds you need to take your business to the next level.
Duration of Repayment, Guarantee & Important Features of Prime Minister Shahbaz Sharif Loan Scheme 2023
As we have earlier mentioned that the Prime Minister loan scheme 2023 is divided into 3 tiers, T1, T2 & T3. The tenor for T1 loans is up to 3 years & for crop loans, the tenor is up to one year. T2 and T3 loans have a tenor of up to eight years, with a one year grace period. There is no security deposit required for T1 and T2 loans, as they are disbursed on the personal guarantee of the borrower. Type 3 (T 3) loans, however, need to be secured as per the bank's individual policy. To make it easier for customers, the loan is paid in so easy & equal monthly installments.
To apply for a loan through the Prime Minister Loan Scheme 2023, the 1st step is to visit the PM Youth Program (PMYP) portal (https://pmyp.gov.pk for filling the online form. Same portal have the feature of tracking application status and calculating monthly installment for each tier of loan.
There is a nominal fee of 100 PKR which will be received for the purposes of identity card verification and application processing.
Required Equity & Markup Rate For Prime Minister Qarz E Hasna Scheme 2023
The Tier 1 and Tier 2 are designed for new businesses and the Tier 1 has a generous 90:10 debt: equity ratio. This tier has a 0% markup rate, meaning that there is no interest on the loan. The Tier 2 has slightly less favorable conditions with a debt: equity ratio of 90:10 and 5% markup rate.
For business owners who want to expand existing businesses, the Tier 3 is the ideal option. This tier requires a contribution of 20% by the borrower, however it has an attractive markup rate of 7%. Yes, even seven percent interest rate is very reasonable as current banking interest rate is more than double of it in Pakistan.
We know that borrowers need clear guidance & information on their commitments before taking out a loan. All borrowers will be required to provide equity in the form of cash or immovable property & this must be considered before entering into a loan agreement.
25% Loans For Females in Prime Minister Interest Free Loan Scheme 2023
As part of this Prime Minister business loan program 2023, the government of Pakistan has decided to allow 25% of the loans to be taken up by women loan applicants. This marks an attempt to encourage women entrepreneurship in the country & help females to become financially independent & secure.
PMYBL Application Processing Time
The Tiers of Prime Minister Loan Scheme 2023 will involve loan applications and processing times of no more than 45 days. This will make the loan process relatively easy & streamlined.
PMYP Loans Limit
In addition, the government has set a credit limit of maximum two loans per borrower (one long term & one short term) within an overall maximum financing limit of Rs 7.5 million. For agricultural loans, one production& one development loan may also be taken up within the overall limit.
Some More Details About Prime Minister Youth Loan Scheme 2023
The federal govt of Pakistan is providing term loans, working capital loans, including murabaha & leasing/financing of machinery & locally manufactured vehicles for commercial use to the youth of Pakistan. The Prime Minister youth loan scheme 2023 is a flagship program of the PMLN government intended to support & empower small & emerging enterprises to become entrepreneurs in the country.
The loan scheme offers up to 65% of the total financing limit for civil works, in addition to production and development loans for agriculture; depending upon the requirements & requirements of the borrower. In order to avail the loan, certain security requirements need to be fulfilled. These range from clean loan that is merely secured by personal guarantee of the borrower to other security agreements like a bank policy. Moreover, if you are into food franchise & distribution business, then you may avail financing for more than one vehicle to be used for commercial purposes.
Conclusion
So if you want to turn your dreams into reality – apply for the Prime Minister youth loan scheme 2023 & get yourself a partner who can help you succeed in achieving your goals & dreams.
Click Here For Online Registration of Prime Minister Youth Loan Scheme 2023