Scope of Pathology Field in Pakistan, Jobs, Nature of Work, Benefits, Branches, Tips Subjects/Core Topics & Career Counseling 
This pathology subject has become one of the important and basic medical subjects so far, if one cannot deny the importance of anatomy and too the subject of physiology, in the same way, the importance of pathology cannot be denied. Here the readers will catch the information on this field line. If you want to become a doctor or you want to serve as a lab technician then it is the crucial and extremely vital subject which you have to study. If you does not have the complete command on this subject then you cannot become a complete and a professional doctor neither you can become a professional lab person. For the understanding of all kinds of medical reports, this is the subject which carries much importance.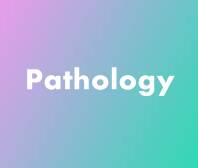 Scope of Pathology in Pakistan, Jobs, Benefits, Tips & Career
All About Pathology Field
This is the basic medical science field line, in this field, you study about the cause and effect relation of different diseases. These professionals have to test the depositions and they need to review the cases by doing the analysis of autopsies. These professionals have to process the analysis of laboratory findings and investigation reports. They have to read about the current literature and participate and take part in the professional organizations as well as in the conferences so that they can keep abreast and updated about the developments which are taking place in this pathology field line.
Branches of The Field Line of Pathology
The main branches of this field line, they are speech language pathology and clinical pathology as well as general pathology. Then it comprise of plant pathology and veterinary pathology and too anatomical pathology.
Job Types in The Field of Pathology
You can look for the job in medical and dental colleges, then these medical diagnostic labs and para medical institutes, are demand the professionals belonging to pathology field. These homeopathic colleges and colleges of Eastern medicine, they heavily demand such professionals. The research labs and institutes, all kinds of government and private hospitals, in the forensic departments, there are variety of jobs for you.
Scope of Pathology Field
Your career can be started as speech language pathologist or as a lab technician, you can start your career as a veterinary pathologist or as a researcher. Then you can give a kick to your career by working as a plant pathologist or as a clinical pathologist. You can become a professional medical writer or a researcher as well.
Subjects Part of Pathology Field
The subject of basic laboratory principles, evaluation of analytical methods, the course of immune chemical techniques, instrument handling subject, research methodology subject, clinical data interpretation subject, molecular diagnostic subject, these are the main subjects which you will study. Then the subject of lab management, animal handling, principles of quality control and assurance, mass spectrometry, these are important subjects too which are part of this pathology field. Stay connected with cliniconline.pk and its fb page.