Career and Scope of Medical Imaging Technology MIT in Pakistan, Degrees, Jobs, Required Qualities 
Some of the students might not have heard about this medical imaging technology field line, here you will know about its scope, offered degree programs, jobs related to it and skilled required to work in this field. This field is linked to the radiology science field line and these professionals have to work in the hospitals and labs. This field possesses the great range of scope in it and it does not matter this is new and recently emerging field. In Pakistan universities, we have seen the massive presence of this degree program which is about medical imaging technology. This degree program has become the top and best alternative if you do not want to do MBBS studies or BDS studies. Now you does not have to study the traditional and repetitive medical science programs, this program is a great option for you.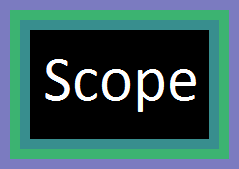 Scope of Medical Imaging Technology, Programs, Jobs, Skills Required
Job Duties And The Nature of Work Performed by Medical Imaging Technologists
These medical imaging technicians, they are given responsibility with regard to the gathering and collection of images with the help of X-rays and by using ultrasounds and the rest of the equipment. The images collected by these professionals, they are then given to the doctors and the rest of the health care professionals so that they can do the diagnosis and examination of all sorts of medical issues and conditions.
Popular Degree Programs Part of Field Line of Medical Imaging Technology
You can do BSc honors in this field line, this program has the duration of four years and this program is termed as BS in medical imaging technology. Or you can pursue this MID program, you can do BS in medical imaging and ultrasonography. You can even do MSc in medical ultrasound technology or the student can be the part of MS-MIT program which is master of science in medical imaging doctor.
Subjects Part of Medical Imaging Technology
In this program of medical imaging technology, you will be studying all of the subjects which are attached to the field of basic medical science. Like the subject of physiology, anatomy, the subject of biochemistry, medicine and surgery, the subject of pathology, courses related to X-ray and CT scan, the subject of principles of biomedical engineering, all are part of this field.
Job Options Opened in Field of Medical Imaging Technology
You can work in the diagnostic radiology labs, you can serve in the cancer hospitals. In the department of radiation therapy, working in the nuclear medicine field line or to set up your own laboratory, these are the options for you. You can have a job in the medical researching labs or you can work for the medical journals. You can have many jobs in the nuclear research labs or in the radiology department.
To receive more of the comprehensive information on this field, you can keep in touch with us. Stay connected with us for more guidance about courses after FSc Pre Medical.