University of Health Sciences UHS Lahore MDCAT/MCAT Entry Test Guess Paper, Smart Tips & Syllabus 2018
This UHS Lahore MDCAT entry test 2018 will take place sooner and here you can catch the complete details on its entry test guess paper tips as well as about its syllabus. It is notified by UHS that you can check their website and there they have uploaded the syllabus. As 220 MCQs will come mainly from the subjects of English, biology, physics and chemistry and students have to first prepare their text books completely. Here are the guess paper recommendations and tips for you. By following these simple UHS Lahore MDCAT entry test tips, you can pass this test with confidence.
Tips on UHS Lahore MDCAT Entry Test Preparation
The important section of this entry test is its negative marking, Most of the students are not aware of the negative marking aspect. If you are 100% sure and confident of the answer, only then you should attempt. If you will attempt it in a wrong way then negative marking will be proceeded and you will get -1 mark. So attempt this exam test in a careful way. You cannot imagine that by attempting so much wrong questions, lots of negative marks will come on your mark sheet. So it is better to leave these questions rather than getting a negative mark.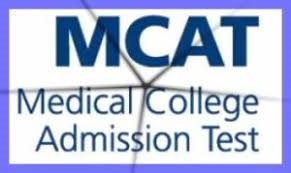 UHS Lahore MDCAT Entry Test Guess Paper, Tips & Syllabus 2018
You should prepare UHS Lahore MDCAT syllabus first of all, like read your syllabus books because it is from there books and course books syllabus that MCQs will be prepared by the examiner.
Your concepts have to be clear, like there is no cramming act which should be done by any student. You have to pour all your energy on the understanding of concepts. These physics and chemistry subjects are quite tough and the concepts present in their syllabus, they are further tough.
Other Suggestions to Get Ready for UHS Lahore MDCAT Entry Test
You should get MDCAT past papers for yourself and roughly give them a reading too. Many student do not have an idea that what questions format and what sort of questions structure are present in this test and that is why they get fail in this test! From these past papers, you will understand that what tone of questions are asked by the examiner.
In your syllabus books, there are colorful boxes and bubble box bars and in these boxes, the most interesting facts and information is written. The secret tip for you is that examiners also make and prepare MCQs from these colorful bar boxes.
Get a grip on the numerical question section. Many students do not have a proper grip on this section and that is why they face failure in this UHS Lahore MDCAT entry test. Try to solve these numerical questions without using any calculating devices.
These are the UHS Lahore MDCAT entry test preparation tips and suggestions. Prepare for this test strongly and get a distinction in it.
Click Here To Download UHS Lahore MDCAT Entry Test Syllabus 2018