University of Health Sciences UHS Lahore Merit List For MBBS & BDS Admission 2018
You can check University of Health Sciences UHS Lahore merit list for MBBS and BDS admission 2018 phase from here. We know that this University of Health Sciences will be proceeding with their MBBS and BDS exam entrance test on the date of 16th Sept 2018 and then after of the weeks, this committee will issue the test result as well as mark sheet. This test is for public level medical and dental colleges. By passing this test and when you will come on the merit line, then you will get admission in the dental or in government owned medical colleges. The span of MBBS is five years and the total span of this BDS program is four years. Here you can check all details of this MBBS merit and BDS merit list. We will attach the link on this web page, when the candidate will click on the link then he or she can go through the details of his merit list.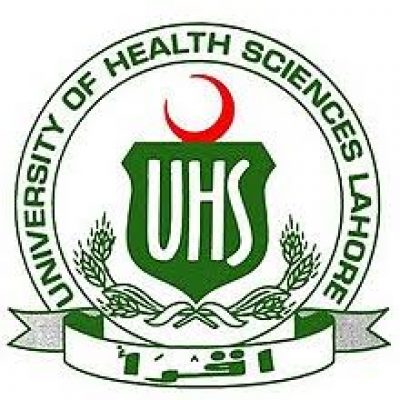 University of Health Sciences MBBS & BDS Admission 2018 & Merit Lists
When UHS Lahore Merit List for MBBS  & BDS Will Come?
The date of merit list announcement is not announced yet. You can wait for time, these days we have registration phase been opened up so that admit cards can be issued to the applicants. Once the stage of registration will be completed, then test will take place on the official date and after few days, the complete MBBS entry test result will be disclosed. It is on some specific rules and regulations that merit list is made by University of Health Sciences.
Your matric exam marks and your intermediate exam final marks as well as 50% of your entry test weight age is counted. This is how UHS compile the merit list for this MBBS entry test phase. We will inform you on the daily basis then when result of this entry test and when merit list will be displayed and exhibited. You can keep connected with us.
When UHS Lahore MBBS Admission 2018 Will be Opened?
First of all this entry test phase for MBBS and BDS program applicants will take place and then admissions in government level medical and dental colleges will be proceeded. First the applicants have to give attention to their entry test preparation phase, after this test processing, they can calculate the test result simply on their own. On test evening time, the answer key will be published and you can check the status that how many wrong and correct answers you have given and then on the basis of this procedure, you can calculate and assume your test score.
So wait for the merit list and admission related news, all information will be posted over here. You can catch up with every single news of your MBBS entry test stage from here. Let this test be taken and processed, and then merit list issuance phase will get started. You will have to wait a bit for details about University of Health Sciences UHS Lahore MBBS & BDS admission 2018 & merit lists.
Stay blessed alwways..