The Scope Of Community Midwifery CMW Diploma In Pakistan
Introduction: The community midwifery CMW diploma is a two year training programme that combines classroom learning with practical placements in clinical settings. It provides students with a thorough grounding in anatomy, physiology, pathology, pharmacology and midwifery practice, including the care of normal and high-risk pregnancies, labour and birth, neonatal resuscitation, newborn assessment, postpartum and breastfeeding, and maternal and child nutrition.
If you're looking for a well-rounded, high quality training program on becoming a Community Midwife, check out CMW's Community Midwife diploma.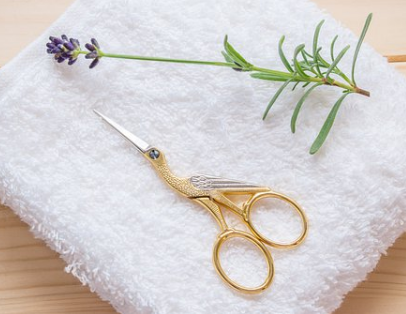 Career & Scope Of Community Midwife CMW Diploma In Pakistan
Who is a Community Midwife?
When the time comes, a community midwife can be a lifesaver. Today's midwife will likely be the nurse practitioner, whose role is to oversee the entire prenatal care team, from the woman herself, to the doctor who will perform the C-section. Nurses can prescribe medications, perform CPR, and deliver babies. But what does a midwife actually do? According to the American Association of Nurse-Midwives, "The midwife functions as the primary caregiver and educator for the woman throughout pregnancy and delivery."
Definition of a Midwife
A midwife is someone who has spent years learning all there is to know about pregnancy, birth, and newborn babies.
Eligibility Criteria For Admission in CMW Diploma
Duration of community midwife diploma is just 2 years. You need to get minimum 45% marks in matric science for getting admission in CMW diploma program. Just females can apply for admission.
Role of Community Midwife in Childbirth
CMWs are the people who keep a pregnant woman's health in balance throughout pregnancy and beyond. They are trained in prenatal education, birth and newborn care, and they can often provide emotional support for the expectant mother. In a child birth, the CMW is a key element in keeping the mother safe. The CMW must be skilled in the management of labor and delivery, providing proper ventilation and monitoring the baby's heart rate. The CMW also ensures that the mother has been given all the information she needs about how to care for herself and her child during and after childbirth. If the mother has not been well prepared before labor begins, the CMW should be able to provide any necessary information in order to avoid medical complications.
Scope of Practice of a CMW
As a Community Midwife, your role is to support the birth of communities and their growth. The CMW is not only a midwife, but also a facilitator, educator and advisor. The scope of practice includes providing education and training to community members.
Advantages of Becoming a Community Midwife
The idea of becoming a community midwife is to help people become their own healers. In other words, a community midwife helps others become their own coaches, healers, and advisors. This role can include sharing your knowledge and expertise, guiding others through the process, and giving them feedback on what to do or change. This approach is a huge component of the overall wellness movement. In short as CMW you will get job satisfaction and reasonable earning too, so if you have interest in Community Midwifery then do get admission in CMW diploma.
How To Become Nurse? Scope of Nursing, Career, Jobs, Programs, Subjects, Eligibility