Career & Scope of Nursing Field in Pakistan, Jobs, Programs, Smart Tips, Subjects, Eligibility Criteria
If we ask from you that which one is the paying profession on a reputable basis then we are sure you will call out the name of nursing profession. It is one of the respectable and noble health care professions which girls can pursue. It is these nurses which are needed in almost every single section and department of the hospital, be it the ICU section or be it the labor section, hospitals will remain in need of the nurses. Though males can also pursue and opt this professionals but females are preferred and encouraged more and more.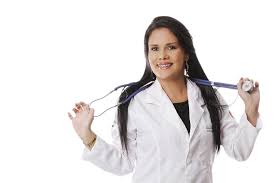 How To Become Nurse? Scope of Nursing, Career, Jobs, Programs, Subjects, Eligibility
History of Nursing Field
For the information, the first one professional nurse was the Florance Nightingale. It was in the UK United Kingdom that she set up the first one nursing school. It was some 1400 years ago that Muslim females used to work as nurses and they took care of the Muslim soldiers. It was in 1948 year that Pakistan nursing council was created and established. Under this PNC body, we have in total four examination boards which are linked to this field and they are working on the separate basis in all four provinces of Pakistan.
Scope of Nursing Field
We have no doubt that in the Middle Eastern countries and also in the European countries, this is a great demand of this profession line. These nurses, they can easily find a job in any of the private hospital or in the public hospital. You can work in the day care centers or in the old age homes. Then in the military hospitals and in the orphanages, you can have many job options. If you have done BSc in nursing and you will apply in the army sector then you will get the rank of Lieutenant and moreover, if you will apply in the government sector, then these nurses are given the BS-16 scale.
Eligibility to Be in Nursing Field
If you are doing a 2 year course in nursing then your matriculation studies has to be passed in the science subjects and in your matric education, you should have 50% to 60% marks. On the other hand, if you are doing a 4 year program in this field line, then you have to pass with the fsc pre medical education and you should have 55% marks.
Subjects Part of Nursing Field
You will be studying these subjects no matter you have opted the 2 year or you have chosen the 4 year program and this list of subjects are, physiology, anatomy, public health, pathology, the subject of history of nursing, medical nursing, surgical nursing and the subject of biochemistry, microbiology, basic sciences subject, the course of nursing art.
So get enroll in this extremely respectable profession which is nursing, we will convey you the information on other medical and science programs as well. Keep connected with us and read our following related article too on responsibility of nurse.