All You Need to Know About Coronavirus, Its Causes, Precautions, Symptoms & Treatment
You might have all listened about the coronavirus disease which has widely spread in China these days! This disease is a form of new strain virus which has spread all over China and is now spreading across border countries as well. In the last few weeks, around 40 death cases have been reported due to this virus effect. Right here we will be discussing all the major facts which you should know about the coronavirus disease!
What Coronavirus Disease is All About
The name of this virus has been derived from the Latin word "corona" which means "Crown". As we have already mentioned in the beginning that this disease is basically a form of the virus that will be attacking the human body at a mild level. It will be causing huge damage to the human body which will bring certain mild or a moderate level of upper respiratory symptoms. It might be possible that the affected people will suffer from the worst cold which can be a major cause to lead the person to face pneumonia or even death.
From Where Coronavirus has been Originated?
This virus has been originated from the animals which include bats, camels or civets. They are not at all transmissible to human beings. But still, a basic form of coronavirus mutates on the occasional manner and can be passed on from animals to the human body. This is later on transferred from one human body to another. The very first case of the Coronavirus was reported in December 2019 which was traced in an animal market. This was believed that this virus came into being just because of getting into live contact with animals who were already infected.
What are the Major symptoms of Coronavirus Disease?
Now let's talk about the major signs of this disease. In the starting stages, this disease can cause fever or some mild level of respiratory issues. This will be including difficulty in breathing or getting into dry cough issues. It can even bring the symptoms of body ache and diarrhea. Some severe signs of Coronavirus Disease are kidney failure, pneumonia or even death.
What is the Recommended Treatment for Coronavirus Disease?
There has been no specific kind of virus-specific treatments for the 2019-nCoV. Any person who is not yet affected by it, they need to perform some self-supportive care to avoid this virus. There has been no such approved vaccine introduced to deal with this disease.
Till date today, around 800 cases have been reported in different hospitals about the patients who are severely affected by this virus.
This similar virus has been also identified in many other countries such as Thailand, Taiwan, Macao, Japan, Vietnam and Hong Kong.
Well, this virus can be spread from one person to another even through touching or getting into close communication with the affected patient. If you have been still not affected by this virus, then take care of yourself a lot and make sure you take all necessary suitable precautions in advance. In homeopathy there are many medicines which may suit to the patients of Coronavirus as per their individual symptoms.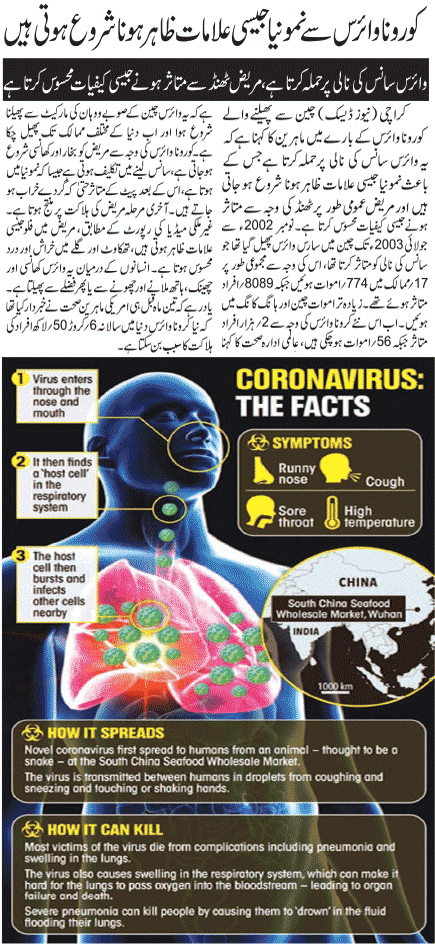 Everything You Need to Know About Coronavirus Disease-Urdu & English Guide