Learn Stress Management Methods, Top 25 Mental Health Tips & Tricks For All Ages
It is important for you to learn about the tactic of stress management, you can check out these tips and these best of the suggestions will tell you as to how to deal with stress and tension time!
These top 25 stress management tips are both to be applied on males and females:
1. You need to share your things with other people, be it money! In this way, you will become more contended and satisfied.
2. You have to opt and follow an approach of positive thinking and never think on the negative terms.
3. You should have a complete faith on your abilities and never lose your mentality point.
4. There should be some positive aims and goals present in your life.
5. You need to share your problems with loved one and socialize a lot!
6. You have to start to learn of the ways of forgiving others, this will make you happy.
7. You should try to come out as a pragmatic person, you have to believe that nothing in this world and life is actually ideal.
8. You have to come out from your complex zone.
9. Individuals need to control their BP level if they are in stress.
10. Manage your time effective and never lose your patience level.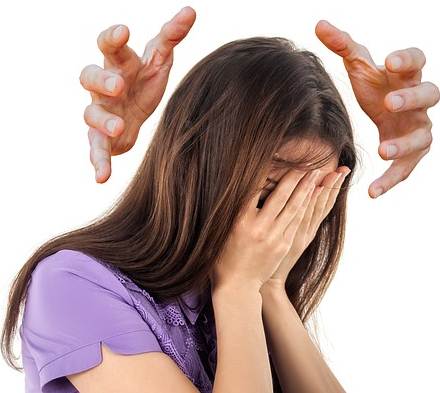 Learn Stress Management Techniques, Top 25 Tips For Males & Females
11. You should be writing a single page of diary on every single day.
12. Any of the person should not take sleeping pills and instead try doing an exercise.
13. You should not take drugs.
14. Early to bed, early to rise, follow this rule always!
15. Always take full and complete breaths.
16. Join any of the social work organization and give your input.
17. Self suggest yourself that how can you get rid from your stress zone.
18. Try to eat natural foods only. Do not have junk foods, have fruit juices and take a fresh diet always so that your mood can remain fresh too.
19. Remember this point that everything happens in this world actually happens for a reason.
20. Pray five times a day. Praying will really help you to ease down your stress levels.
21. Keep in mind and believe that every problem comes with a solution. Solution lies very near to the problem, you just need to discover or recognize it.
22. Do not be involved in any immoral practices.
23. Do not respond yourself by giving bad actions. As you need to understand the concept of forgiveness and never respond to the other person by showing him your bad actions.
24. You can consult any homeopathic professional if your stress level is getting higher. There are few of the homeopathic medicines which actually relieve your tension level.
25. Recite Holy Quran on the daily basis. It is mere this recitation of Holy Quran which will bring your life on the positive note and you will remain stress free as well.
Last but not least remember that only homeopathic medicines can bring you out of all kinds of stress. Contact us for side effects free stress management medicines. This is how stress management goes on and on, follow these tips and make your life a complete stress free, tension free life.