SCOPE OF APPLIED BIOSCIENCES IN PAKISTAN
'Bioscience' is a diverse, interdisciplinary and topical subject which contributes much to health and wealth worldwide. It focus on the most important topics like the human molecular biology and it offers many great opportunities to the students of Pakistan inside the countries and aboard. It provides the solutions and opportunities to the students who are passionate abutt excelling themselves in the food profession in the future. This course enables them to gain a deeper insight on the knowledge of bioscience and understanding of research involved in it.
The subject of applied bioscience is for the students who are diligent and intelligent. If you want to enhance your bioscience knowledge and truly want to learn something different from the ordinary practices and subjects, then this is the best line to choose. It will give you a chance as a student to do a lot of research and understand many new aspects that you have never explored before. This is a very good course if you have proper knowledge, the career advancement is very rapid in most countries of the world. This course will benefit your employees a lot, a lot of universities in the world offer it online as well from UK and USA. You can choose your own schedule and get the knowledge and understanding of applied biosciences.
The bachelors degree in applied bioscience gives a head start to the students worldwide.If you want to enhance your knowledge further, then you can go ahead and obtain ahigher degree in applied bioscience like a master degree from any university in the world.
This course is not designed however for those young people who want to leave school and start a career immediately, they need to get a very deep and solid understanding before they can go ahead and work in a practical environment. This is an applied course, therefore a lot of emphasis has been put on the practical aspects of the learning. The grade points requirements and the credit hours are different for different universities iin Pakistan. You can apply in multiple universities in Islamabad, Lahore and Karachi for completing your degree in applied bioscience..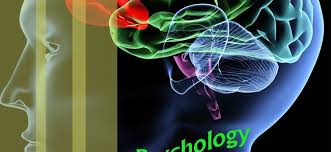 Scope in Pakistan After the Degree
After obtaining a bachelor degree or even a higher master degree from a foreign university, the scope of applied biosciences is very good in Pakistan. It can lead to a successful and lucrative career in biochemistry, they can also learn microbiology and biochemistry and work in the fertilizer industry. Graduates also has the option to work in the sugar industry which is flourishing in Pakistan. Pharmaceutical industry is huge in Pakistan, there are many jobs for such students in the pharmaceutical industry. It will also enable you to do a lot of research and learning during your job and enhance your power and knowledge., therefore you can utilize your skills in any Microbiological lab or a medical lab for a successful career in Pakistan. Students who go for MBBS sometime switch to this degree due to broader scope and bright future.