Career Counseling About The Scope of BS Food Technology in Pakistan, Introduction, Jobs, Eligibility & Required Qualities
This field line of food technology, it is all about the production, manufacturing, processing as well as preservation and distribution of the food items. It is true that this whole world is facing the shortage of food on a daily basis, that is why we are in need of food technology professionals and we need to promote this field line more and more.
This subject and field belongs to the future times, as this world population is rapidly increasing, it is due to this reason that we have to look for the ways that how food demand can remain in equal proportion with the world population. The disciplines linked to the biology, physics and chemistry field lines, they are linked to this food technology discipline. There is a dire need that we have to do more number of extensive researches while processing and preserving the food.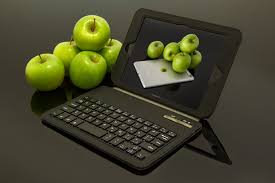 Scope of Food Technology in Pakistan, Career, Jobs, Degrees, Eligibility & Required Skills
Job Duties of Food Technology Professionals
First we will talk about the area that what job duties are performed by these food technologists, it is their main duty to generate new and latest product ideas. They have to come up with creative product recipes, they should know as to how to keep on modifying and also improving the existing recipes. These food technologists have to design the processes and too machinery which are needed for the production of products right on a large scale. They make sure that the strict hygiene and food safety standards are fulfilled.
Job Options in The Field of Food Technology
It is for the agriculture federal government departments and too for the provincial government departments that you can get a job as a food technology professional. Somewhere in the research institutions and educational institutions, there is a high demand for these food technologists. You can have many job choices in the food technology industries and labs, in the food testing labs, government health department, government food department, in the dairy sector or in the hotel sector, you can see a huge scope.
How to Be in BSc Food Technology Program?
The applicant need to have 50% marks right in his inter FSC pre medical education, he can also A-level education which will be considered as equivalent education.
Qualities Needed in Food Technology Professionals
It is essential for these food technologists that they have to be packed with excellent written skills and oral communication skills. Teamwork spirit has to be present in them, their personalities should show good amount of team working abilities. Confidence has to be shown in their personalities. Then analytical skills and numerical skills, they have to be there in food technology professionals as well.
As we have shared all the important details of this food technology field line, it is an interesting and too one of the dynamic professions and you can opt it as well. More of the scope regarding becoming a food technologist will be shared with you. Keep connected with us.