What is  The Scope of Genetic Engineering in Pakistan, Jobs, Required Abilities, Career & Duties
The sister branch of this biotechnology field line, it is genetic engineering field. In this field, the techniques of the field line of biotechnology are used and inducted so that the genome of the organism can be manipulated completely. It is because of the deliberate amount of modification and manipulation that the genome of organisms can be changed wholly. In other words, we can say that the professionals of this genetic engineering field, they add up new genes and new DNA in a manual way right into the organism.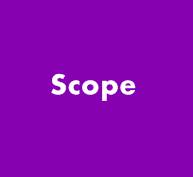 Scope of Genetic Engineering in Pakistan, Jobs, Required Skills, Career, Duties
Special Sheep Dolly- The Invention of Genetic Engineering Professionals
This special sheep dolly, note that it was the first ever of its kind of clone organism which came into being because of the efforts laid down by the genetic engineers. This assurance is given by these professionals that in the near time, they will be able to create a human clone as well. It was in 2003 year that the research on the human genome sequence was completed. This is by far the complex field and you should have at-least MS degree or M.Phil degree if you want to work as a genetic engineer.
Main Duties of Genetic Engineering Professionals
These genetic engineers make use of the molecular tools so that the rearrangement process with regard to the fragments of DNA can be done. They alter and amend the genetic makeup of different range of species. It is the duty of genetic engineers to develop and create organisms which are better and extremely suitable for the environmental challenges. Like we can give you an example, these engineers create such sort of plants which come out to be more resistant to fight with the diseases.
Scope of Genetic Engineering Field
These engineers mainly work closely with the biotechnology and bio engineering professionals. These genetic engineers are needed in the bio medical and bioprocess engineering fields, they are also required by the chemical engineering, genomics, bio robotics sector. We have molecular biology field and cell biology, agriculture science field and microbiology fields which instantly demand for such sort of engineers.
Where to Work as A Genetic Engineering Professional?
You can work in the private research labs, or in the high tech laboratories, then for the chemical and textile industries, for food technology sector and pesticide industry, you can have various job options. In any of the food manufacturing sector, pharmaceutical field, health-care sector, there is an immense scope for the genetic engineers.
Skills Part of Genetic Engineering Field
It is vital for the genetic engineers to have a strong possession and whole understanding of all sorts of scientific methods as well as rules attached to this field. They should know how to solve complex and tough problems, that means they should have problem solving skills and too critical thinking skills. Then these engineers should have excellent mathematical skills and deductive reasoning skills and along with it these inductive reasoning skills. Here are two links related to genetic engineering field;
Biotechnology and Its Scope in Pakistan
Bioscience and its Scope in Pakistan