Career & Scope of Different Pharmacy Related Degrees & Diplomas in Pakistan, Jobs, Career & Smart Tips
The importance of this pharmacy field line cannot be neglected, this medicine industry is growing day by day. If you are thinking to start a pharmacy business then it is a great idea. It is such a business where you will hardly get a loss and one will always get a profit. In Pakistan and even all over the world, we have seen an extensive growth of this business. If you are deciding to become a medicine manufacturer then it is the best decision and will profit you in the long run.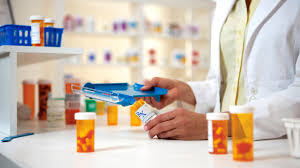 Scope of Different Pharmacy Programs in Pakistan, Jobs, Career Counseling & Tips
Degree Programs Part of Pharmacy Field Line
After completing your inter studies, you can start with your pharmacy-D program, in the early times, we used to have B-pharmacy degree program, but this degree program has lost the attention and its popularity among the students of Pakistan. Now they prefer to do Pharm-D studies.
This is a great degree program in which you can apply, after completing your D-pharmacy studies, you will get the doctor title. Then there is BEMS degree option for you, if you are interested in studying about the herbal medicines or you wants to know about the production of herbal and these alternative medicines then you have to study this program. This BEMS degree has gained an extensive popularity too.
In Pakistan, we are seeing the high demand of herbal medicines and it is due to this reason that this BEMS program has gained a huge popularity.
You can even do BHMS and in this program, you will become a homeopathic practitioner. The demand and the overall trend of using herbal and allopathic medicines, it is going high and that is why, we are seeing so much variation in these pharmacy linked degree programs.
Other Degree Programs to Study in Pharmacy Field
If you want to work and serve as an assistant pharmacist then you can do the 2 year diploma (B-Category) in this field line. On the other hand, if you want to set up your own allopathy store then passing this diploma program is important for you.
You can be in the four year diploma program which is DHMS, this diploma program will tell you every single thing about the homeopathic medicine and you can then set up your personal clinic.
We have this FTJ diploma program which also comprise of the span of 4 years. This program will tell you the facts and all data on herbal and traditional medicine.
So these are the program which you can pursue according to your requirements, this pharmacy field id quite dynamic and as you can see from the above mentioned details that many options in terms of the 4 years degree programs and diploma level programs are offered by this field. You can keep in touch and stay tuned to get more highlights on this field line. No matter you complete these 4 year bachelor programs or you complete and pass these diploma programs, this field will open lots of career options for you.
Career Counseling About Scope of Pharmacy Education in Pakistan, Tips
Pharmacy and Duties of Pharmacist