Scope of Immunology Degrees in Pakistan, Programs, Jobs, Career,Benefits, Required Skills & Tips 
It is true that most of the students are showing interest in this immunology program, here you will grab the info on this subjected and mentioned degree program. It is a true fact that our science and medical industry will always be in need of immunologists because human body immune system is prone to become weak. What you need to do when your immune system becomes weak? Of course you will be consulting such professionals. It is these immunologists who do the intense amount of research on the homeopathic field line as well as on the homeopathic medicines. It is important for the medical industry to empower the immune system of the human beings, that is why we are in need of professional and highly technical immunologists.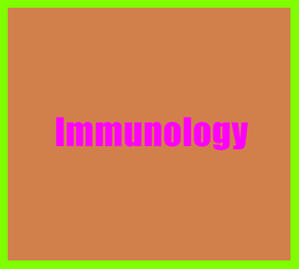 Scope of Immunology Programs in Pakistan, Courses, Jobs, Required Abilities & Career
Job Duties Done by Immunologists
As these medical immunologists work in the private offices and they also work in the clinics or hospitals, that is why it is their duty to coordinate with the rest of the providers so that they can diagnose as well as treat all sorts of immunological issues.
They need to conduct and evaluate all of the diagnostic tests, these professionals have to balance risks and too benefits so that treatment plans can be established and immunological therapies can be conducted.
Degrees Offered in Immunology Field
To serve in this immunology field line, you can do BS or MS studies of yours related to this field, or you can do your PHD studies in this same field. The only thing which is required from the students that they should belong to the science background. You should be passed with FSc pre medical subjects if you want to carry on with the journey of immunology studies.
Skills Required by Immunology Field
They should know how to undertake the original and actual medical research. They should know how to do the designing and planning as well as they should have the knowledge to carry out controlled sort of experiments.
These professionals should have the experience that how devising, testing hypotheses is done, they should know the usage of appropriate and suitable analytical techniques. Then analysis and interpretation of data, skills to writer reports and papers as well as reviews, this is what these immunologists need to do.
Plus they should know how to do the diagnosis and treatment of patients who have immune disorders or any sort of allergies. You should know the medium of prescribing drugs, therapies, then the techniques of analyzing the patient samples and monitoring all of the transplant patients, these are important skills which should be present in these field line professionals.
Job Options for Immunologists
These professionals linked to the immunology field line, they can work in the hospitals or in the labs. Then they can work in the medical research centers, you can serve in the medical and dental colleges. Then these pharmaceutical firms, cancer research centers and HIV AIDS research centers, they are in need of immunologists as well.
We will convey more info on this immunology field line so stay tuned.