In Pakistan, the Pharm.D has been gaining popularity day by day for the last few years. It is not new in Pakistan, the medicine and medical field is old in Pakistan. In this particular field, the doctor first checks the patient and diagnoses his problem, then the pharmacist suggests the medicine for that particular disease.Let us see the history and scope of Pharm D in Pakistan.
History of Pharm.D in Pakistan
This Education is the highest degree in the field of Pharmacy in Pakistan. Back in 2004, the Bachelor of Pharmacy B.Pharm was introduced first time, the degree was recognized by HEC (Higher Education Commission) and they felt that it needs improvement, so HEC converted it into 5-year degree Pharm D.
The individuals who have a Pharm.D degree are called doctors of pharmacy and are eligible for having a prefix of Dr. before their name.
The Scope of Pharm.D in Pakistan
Pharm.D is a great degree to achieve in Pakistan in the recent time. Anyone who has done. Intermediate or Fsc with  pre-medical subjects can easily enter into this profession by obtain. Pharm.D degree as higher qualification. The trend of Pharm.D is growing with rapid speed in Pakistan. As all other fields, medical field offers tough challenges, therefore students will have to work really hard for their initial years to be successful.
As soon as the students successfully complete their degrees, they easily get jobs and a lot of bright future opportunities become visible to them. The competition in this field is low in the current time as compared the MBBS, therefore chances of finding a great job are not bleak. A variety of jobs are available for the hard working doctors to begin and grow their professional careers in Pakistan.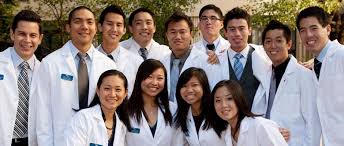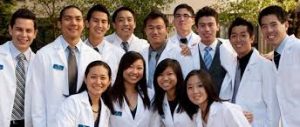 A doctor of Pharmacy Pharm.D can join a number of organizations and industries as a full time career. That includes Hospitals, Pharmaceutical industries and they can also start their own  clinic. The patients will come running to them if they have good skills, considering the number of good doctors in Pakistan is quite low as compared to the amount of disease.
If you compare the career options available to an MBBS doctor, you will be surprised to know that there are too few options as compared to Pharm D, and that is worldwide, not only in Pakistan. For example, Therapeutic drug monitoring, Adverse drug reaction monitoring and  Providing drug information at the drug information and poison information center are not available for an MBBS doctor.
The Future of Pharm D in Pakistan
Ever since the Pharm D has been replaced by the Pharm B in Pakistan, the scope of this degree has  become greater and brighter. Now it is a dream come true for the young doctors who are eager to join the ever growing pharmaceutical industry. As compared to MBA or Master in Computer Sciences, the Pharm D students are earning much more in Pakistan, If you have brilliant skills, then there is no limit to your income. The creative and sharp students rise ahead in this field and they are also starting their own pharmaceutical companies to earn profits that are hard to imagine. There is no stopping for the brilliant Pharm D doctors, the future is calling them out loud..