Career Counseling About Scope of Top Paramedical Courses in Pakistan, Eligibility Criteria, Career, Tips & Jobs Type
Do you want to do these paramedical courses, before you take this decision, you should know about the scope of these top most paramedical courses, the details of their job options, career options and eligibility as well. If we talk about the modern and advanced health care system, then no doubt that the importance of this paramedical staff cannot be denied. It is in the clinics and hospitals, then it is in the operation theaters and labs that they offer their assistance and help to the senior doctors and professionals. You can call them has health care technicians, it is with the help of them that physicians complete their medical jobs.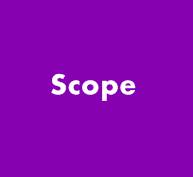 Scope of Top Paramedical Courses in Pakistan, Eligibility, Career, Jobs
List of Top Paramedical Courses in Pakistan
To work as a paramedical staff, you can be the part of medical laboratory technology course or you can do the operation theatre technology course. You can enroll in the course of radiology and imaging technology, dialysis technology course.
The other courses like MRI technician, CT scan technician, B category, laboratory technician, primary health-care technician, radiographer, sanitary inspector, bio medical technician, optometry technician, audiometry technician, all of these are the important and top courses which are linked to paramedical field line.
Eligibility to Enroll in Paramedical Courses in Pakistan
If you have passed your matric education all in the science subjects then you can enroll in these courses. You should be having second division in your matric exams, that means you should have 45% marks. This paramedical education is conducted by the Punjab medical faculty and also by the Skill development council SDC in the province of Punjab.
Demand of Paramedical Courses in Pakistan
The demand of this paramedical staff, it is quite high. None of the hospital and clinic can work if the paramedical staff is not present over there. They help out and assist the physicians and the senior doctors too. These paramedics have to give specialist care as well as proper treatment to the patients. They deal with the patients who are involved in minor or major accidents, they help the senior medical staff during the time of emergencies or during the other crises times.
The scope of paramedical staff cannot be neglected, you can work in the ambulance area or in the emergency vehicle area. As they respond to the emergency calls and they regularly assess patients, that is why their demand cannot be denied.
Job Options for Paramedical Staff
You can work as a hospital staff, you can serve in any of the medical facility areas. You can become a dispenser, pharmacy assistant. You can even do the job as a dental assistant, anesthesia technician or as a X-ray technician, as a medical technician, or as a physiotherapy technician.
This is how the importance of these paramedical courses is getting high and this is how the worth of paramedical staff is becoming vital.