Career Counseling About Scope of Veterinary Medicine (DVM) in Pakistan, Programs, Jobs, Required Qualities 
Let us check out the scope of this veterinary medicine field in Pakistan and you will also know about its courses details as well as the job options which are present in this field line. The readers will get the information on the required skills which are needed to become a veterinary medicine professional. We have many diploma programs and degree level programs, then we have varied number of certificate programs which are introduced for this field in the different universities of Pakistan.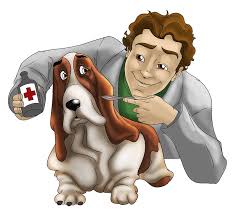 Scope of Veterinary Medicine in Pakistan, Courses, Jobs, Required Skills
All About Veterinary Medicine
It is an important field when it comes to the agricultural country. Some of the students like to opt for DVM studies, this is an important degree program which is popular in Pakistan. Note that this veterinary medicine is the important and essential field of medicine. In this field, the linked professionals have to diagnose and treat, cure and prevent the diseases which are present in the animals. This field line is about the general health care of the animals and it also deal with the scientific breeding and surgical procedures linked to the animals section.
Popular Programs in The Field of Veterinary Medicine
You can be the part of DVM program, it has the span of 5 years and it is one of the comprehensive programs which belongs to the field line of veterinary medicine. Then you can do the BS studies in poultry science, this degree has the span of 4 years. Or the student can go for BS studies linked to the sub field of dairy technology. You can have your MS studies or your Mphil studies in these sub field lines as well.
Job Duties of Professionals Linked to The Field of Veterinary Medicine
It is the duty of these professionals that they have to examine all kinds of animals and also they have to do the complete diagnosis of their health problems. These professionals have to bring improvements in the health conditions of animals and they need to dress and treat their wounds at the same time. They will be asked to perform surgery on these animals and they shall have to vaccinate them against diseases.
Job Options in Veterinary Medicine Field Line
You can work for the government animal husbandry departments, poultry farms, bird farms, or you can work for the national parks, you can look for the jobs in Safari parks. Then these professionals can have jobs in the sheep farms or in the zoological parks. In the rabbit farms and too in the army stables, there are many job opportunities for you. These fish farms and livestock farms, then these diagnosis labs and research based farms are always in need of veterinary professionals.
This is the comprehensive information on this veterinary medicine field, if you have any questions related to this field then ask from us. More of information and data on such related field lines will be given and put up on this page.