Scope of Bachelors in Eastern Medicine & Surgery (BEMS) in Pakistan, Eligibility Criteria, Jobs, Career & Subjects  
This BEMS is so far the best and extremely recommended one herbal medicine degree program, here you will get the details and all in all whole introduction of this program. This BEMS program stands for bachelor in eastern medicine and surgery, it is the HEC recognized degree. Do you know that this degree is offered and taught in the maximum number of public and private sector institutions present in Pakistan, it is true! If you want to do diploma in this field then FTJ diploma program is recommended for you. Note that in the Indian medical universities, this program is termed as bachelor of ayurveda. To be in BEMS program, it is important to pass the fsc pre medical or A-levels education of yours.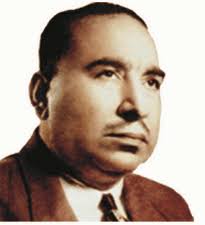 Career & Scope of BEMS in Pakistan, Eligibility, Jobs & Subjects
All About Career & Scope of BEMS
This bachelor in eastern medicine and surgery program was devised and introduced so that people can become aware about the usage of herbal medicines. Now diseases are being managed on the better note and the system of health care is moving on the better track because this program has produced much of the experienced professionals. This program is of five years and in this years, you get all knowledge and required skills so that you can work in the Eastern medicine and herbal medicine field line. This field has a great scope, after passing this BEMS program, you can enroll for the further studies in Mphil program or in the Phd program.
Accreditation Status of This BEMS Degree Program
Talking about the accreditation status of this bachelor in eastern medicine and surgery program, note that this program has gained recognition and proper license from the National council of Tibb, the Federal ministry of Education and too the Higher education commission of Pakistan, they have handover their official recognition and accreditation to this program.
Eligibility Details to Be in BEMS Program
You have to be passed with Fsc pre medical education, you can have an equivalent education too, if your education is passed up to A-level then you can enroll in this BEMS program.
FTJ or BEMS- Which is Better?
So are you thinking that which one is a better option, whether you should go for the BEMS program or you can for FTJ program, we will tell you. This BEMS is a better option when compared with the program of FTJ. This FTJ is a diploma based program and it is just of duration three years, this diploma program will not make exciting moves in your career line.
Which One is Better- BEMS or BHMS Degree Program
Now making the comparison of this BEMS program and this BHMS program, both of these programs carry the same worth and value. By completing any one of these program, you will get the prefix and title of doctor before your name.
Subjects Part of BEMS Program
You will study these subjects after enrolling in this program and they are history of eastern medicine, anatomy, physiology, biochemistry, principles of Eastern medicine, bioinformatics, pharmacy, community medicine, microbiology, pathology, clinical psychology.
Stay tuned to have more details on career & scope of BEMS bachelor in eastern medicine and surgery program.