Scope For A Career In Psychology or Psychiatry In Pakistan, Career Counseling, Required Abilities, Job Type, Jobs
There is no doubt that this subject of psychology, it is one of the most and excessively opted and selected subjects by the students of FA and BA. Even many of the students are doing their masters and M.Phil in subject of psychology. This subject and field line has even become a science these days.
It is recommended to the students that if they belong to the FA or bachelors program line then they should opt psychology as their elective subject. This field is not only limited to the handling of psychotic patients, in fact you make an effort to bring a positive light in the lives of other individuals. You help out people so that they take their-selves out from the inferiority complexes. If you face issues like anxiety and depression then you should only be consulting psychology professionals.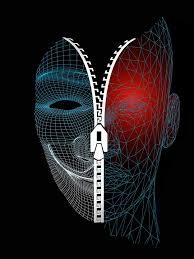 Scope of Studying Psychology, Duties, Career, Required Skills, Jobs
Job Duties of a Psychologist
It is the job of psychologists that they have to study in detail the human mind. They have to do extensive research so that they can understand the human behavior, human memory and also ll kinds of mental health disorders. Basically they have to do the counseling and all sorts of experimentation. These psychologists have to promote the aspects of safety and too good mental health.
Scope of Psychology – Psychiatry
In the public service commission recruitment processes, then in the army selection recruitment centers, they are in need of the psychologists all the time. Do you know that when you appear for the CSS or PMS interview, then your psychological assessment also take place, it is true! Some of the questions during these interview sessions are put up by the psychologists hired by these recruitment centers.
In the foreign countries, special assistance is needed from the psychologists so that they can do the investigation of the criminal cases.You can get a job as a lecturer in any of the education sector university.
You can do your private practice in any of the hospitals, you can set up your clinic where you can start your own psychology practice and profession.
This field scope and value can be put down in these words that limit is the sky! The minute you will enter in the field of psychology, you will start earning quite satisfactory.
Skills Required to Become a Psychologist
You should have great amount of interpersonal skills present in your personality. It is your people skills which count a lot, you have to be passionate about your psychology career. You should have the desire to help out others, try to develop this ability to listen to the other person all attentively.
To have more details on the field line of psychology, you can keep connected with us. Do you want to become a psychologist, the just go for this profession. We will further guide you that how can you make all seamless career growth in this field line. For more info on other humanities and arts related programs, keep connected with us.
Psychiatrist and Branches of Psychiatry