Tips About Fat Burning Foods for Weight Loss English & Urdu Languages-Health Benefits 
Have you been in search for the food items which are helpful to burn extra body fats? Are you tired of attending hard gym sessions and strict diet routine on daily basis?
If yes, then this is the right place for you!
You can easily have your body weight to get reduced through some healthy and natural fat burning foods. To guide you a bit about it, here we have list down with some healthy and rapid fat burning foods for reducing extra weight.
1. Berries
Let's start the list with the name of berries! Well berries are known to be a fruit that is extremely rich in the water content. This water content will play an important role to let your appetite stay full even for long hours.
This is not just a sweet texture fruit but you will also be finding it very much fewer in the sugar content as well. It is recommended to consume it regularly to achieve successful results.
2. Apple & Pear
Coming to next, we bring for you the name of apple & pear! Apple & pear is also the part of such fruits category which is rich in water content. This water content will play an important role to let your appetite stay full even for long hours. Some of the people like to consume it over raw form and some of them do take it with salad. To lose weight from the tummy, it's time to consume apple and pear salad right now!
Top Ten Tips For Weight Loss in Urdu & English-How To Lose Weight Quickly?
3. Watermelon
You can also achieve successful weight loss results with the help of daily use of watermelon. Watermelon do contain high amount of water which is much needed for the appetite to stay full. Apart from being high in water quantity, it is even included with Vitamin C and Vitamin E for further body functioning.
How To Lose Weight Naturally? Tips & Totkay in Urdu and English
4. Grapefruit
Next we have grapefruit which is considered to be another best fruit item for the healthy weight loss journey. This fruit will help your body to stay protected against any sort of gaining body fats. For successful results, you can drink it in a form of juice.
Time Tested Weight Loss Tips For Becoming Smart in a Month
5. Green Tea
Many of you would be aware of the secret of green tea over the body weight loss. And this fact has been all medically proven as well. If you want to lose a successful body weight, then consuming green tea on daily basis is the best option for you.
This tea will control your metabolism level which is accountable to gain extra body fats. Drink green tea maximum two times daily.
Unique Weight Loss Tips-Weird Ways to Lose Weight (Urdu-English)
6. Red Chilies
Lastly comes the use of red chilies which are quite surprising to use for the weight loss. No dish is complete until and unless it does not contain the spice of the red chilies. Red chilies are less with some calorie percentage which is helpful to lose weight.
Top 5 Weight Loss Drinks (Urdu-English)
7.Cinnamon
Cinnamon is also a recommended food item for reducing weight. It reduces the weight by reducing the appetite. It is also very useful for diabetic patients of type two.
Unusual Weight Loss Tips-New Research (Urdu-English)
List of Some Other Fat Burning Foods
Remember that wild salmon, lemon drink, dark chocolate, black beans, almonds, coconut oil, apple cider vinegar, chilled potatoes, oysters, curd, salad, spinach, green tea, cauliflower, black rice, spaghetti, plums, peanut butter, garlic, olive oil, pumpkin seeds, cottage cheese, traditional Chinese tea, mustard oil and turmeric are also rapid fat burning foods. You must add these food items in your diet plan for reducing your weight quickly.
Conclusion
So what are you waiting for? If you want to successfully lose your body weight in just one month, then make sure you do add these food items in your diet routine right now. Do visit the recommended links on this page.
All the best!
How To Lose Weight Fast Without Workout & Dieting? Urdu & English Tips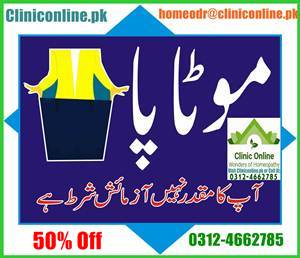 Top 30 Rapid Fat Burning Foods for Reducing Weight-List in English & Urdu